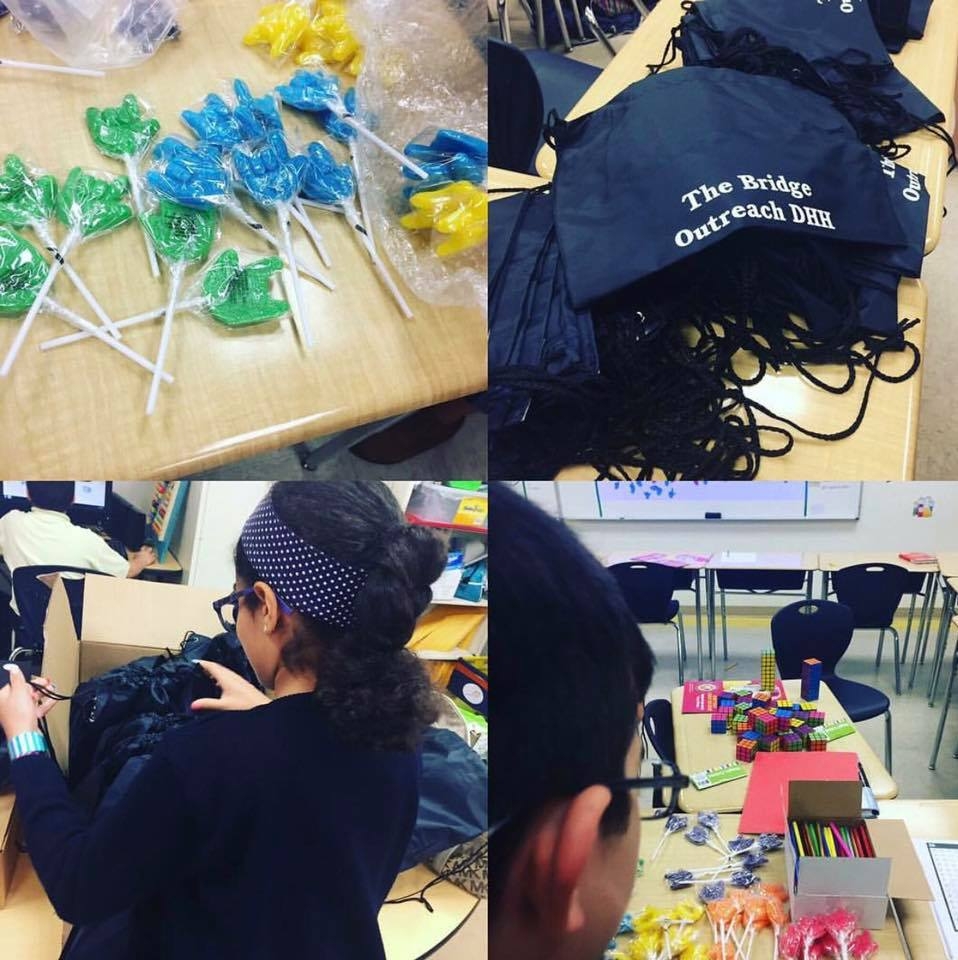 This is our American Sign Language club (level 2), making "Spring Fun Bags" to give to our local Deaf and Hard of Hearing students. To take with them on spring break.
The kids had so much fun being able to give back to the community, and they even made friendship bracelets to personalize the bags a bit more!!!
To get an American Sign Language club in your local school please contact us!
In our club we work with our students on their receptive receptive sign skills. In this photo the students are working on a fun, fingerspelling word scramble game, of the United States
We received a heartwarming letter from a student who attends one of the local schools in our area. The student asked to join our Sign Language club, so she can communicate with her sister who is Deaf and uses American Sign Language to communicate.

This is why we do what we do. To spread awareness and to provide equal access to communication. By doing so, we are helping bridge the communication gap, one Sign at at a time!